How to Play Keno – Rules, Strategies, and Winning Patterns
Keno is a lottery-type of gambling game, played both offline and online. It is usually on offer in various state lotteries worldwide, as it is an exciting and quick gambling game to play.
The keno game originates from ancient China, and its rules are very similar to the lotto. The game requires players to pick numbers and match them with the randomly drawn numbers.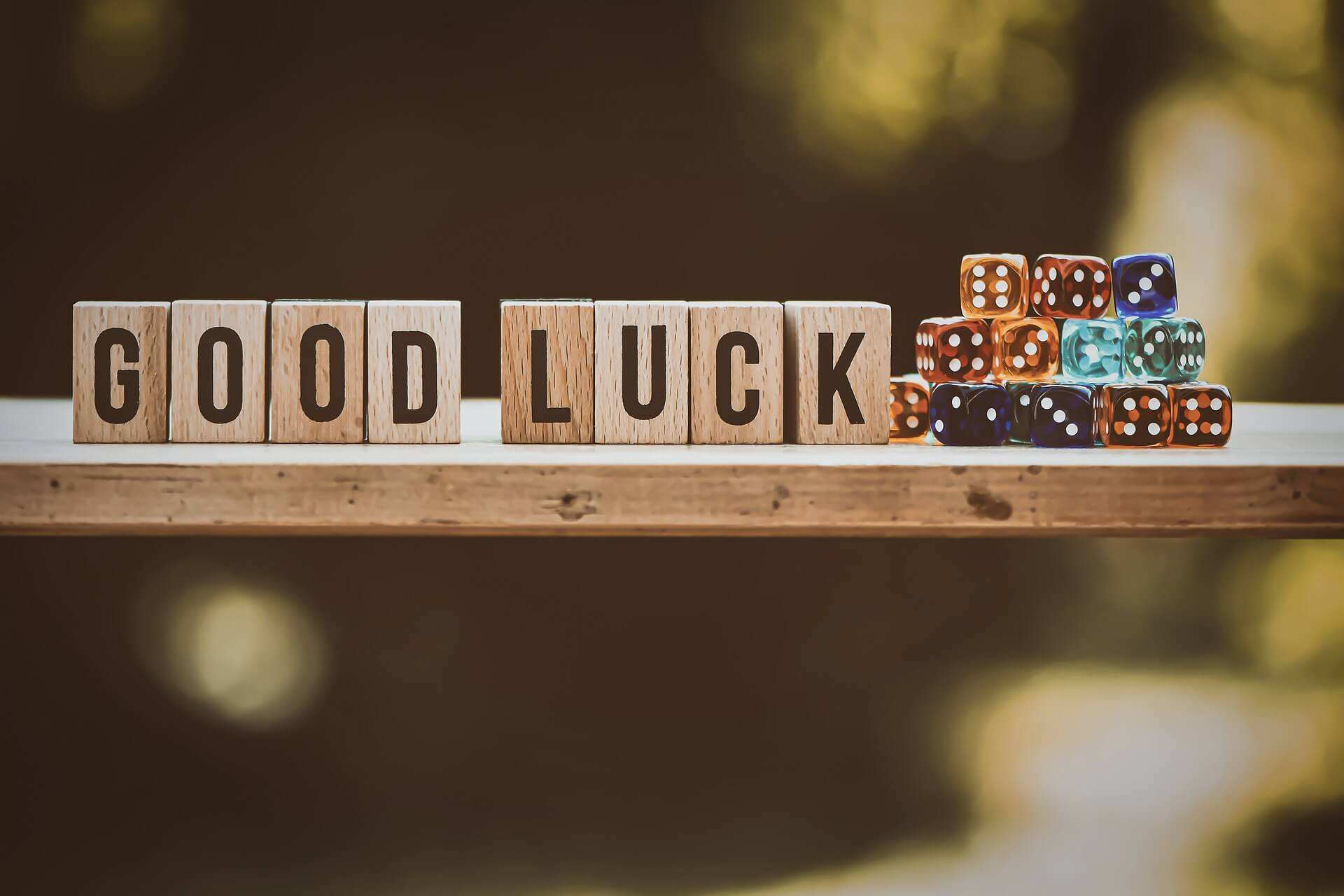 Players pick numbers between 1 and 80, after which the game starts, and 20 numbers are drawn at random. Online a virtual machine draws the numbers while in a land-based casino, that is done with a lotto machine.
The amount of numbers that players select varies. Usually, they choose between 1 and 15 numbers, but it all depends on the specific keno game. Depending on the numbers bet and how many match the draw, the game calculates the winnings as the keno balls are drawn.
Keno Paytables and Odds
There are a variety of paytables for keno casino games, and a thing to note is that these games come with a higher house edge than other casino games. The house edge can go up to over 35%, which means that the odds of winning in this game long-term are very slim.
For comparison, most other non-slot casino games have a house edge of less than 5%. However, the above does not mean you cannot win in keno. Yes, you can win, and people win all the time, but you need to understand keno odds and follow specific keno strategies to increase your winning chances.
How To Play Keno
Gambling is a favourite hobby of many people around the world. Gambling statistics show that  26% of the world's population has gambled, which is undoubtedly a significant number.
People love gambling on keno because the game has straightforward rules and a fascinating concept. Even though the odds of winning in this game are not that big, the gameplay is thrilling and easy to follow. Almost all online casinos offer keno in one form, and some even give a keno bonus to encourage players to try this game.
Consecutive draws go round the clock in casinos and slot facilities, leading to problem gambling. That means you should be careful with this type of online casino gaming and practice responsible gambling at all times.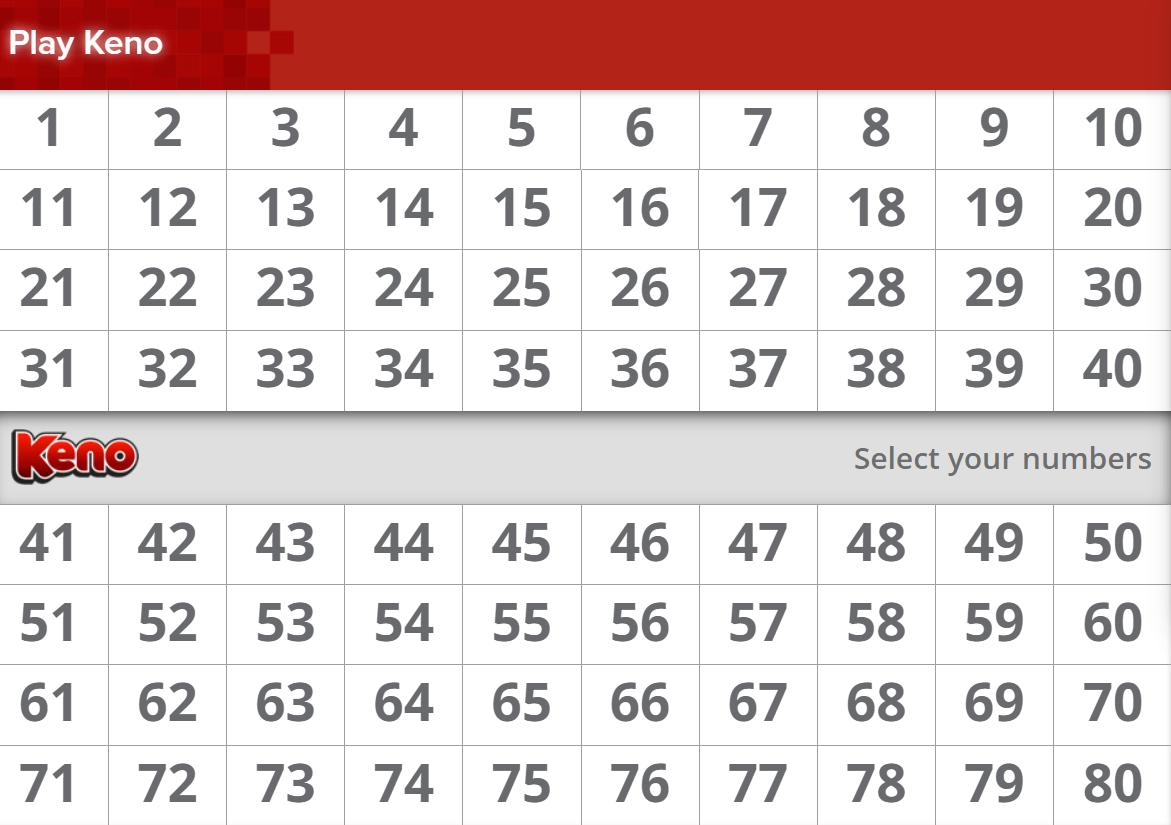 Keno Game Basic Rules
Anyhow, the game rules are as simple as possible. Pick numbers and hope they will be the winning numbers. Most keno games have a pool of 80 digits, and the most popular version is the 20-spot keno, where players select 20 numbers hoping to get as many of them drawn out.
Regarding the term keno spot, these are marked by clicking with your mouse, tapping on your mobile screen, or using ink in land-based casinos.
You can participate in the Keno game by paying various amounts, starting from C$1 and increasing to C$20 per game. Depending on your wager and how many numbers you guessed correctly, the casino calculates the payouts and your winnings.
The state lotteries usually have a fixed number of weekly draws, but online you can wager and play keno as many times as you want to play. Of course, players should always check the regulatory requirements when they visit casinos and before they start playing keno.
If you are a Canadian citizen, you should know that you must be at least 18 years old to play a lottery, participate in charitable gaming, do online sports betting, or wager at in-store sports betting shops in Ontario. Also, individuals must be at least 19 years of age or older to visit casinos and slot facilities in Ontario.
Now let's look at how a specific keno game works and how to participate in such a popular gambling game.
Daily Keno
The Daily Keno is one of the most popular lottery games organized in Ontario, Canada. The Ontario Lottery and Gaming Corporation is the game's organizer, using the same format ever since January 2010.
Daily Keno draws happen twice per day, once in 14:00h local time (midday draw) and 22:30h local time (evening draw). Players can purchase tickets all the time during the day, and tickets bought before 14:00 automatically enter for the 14:00 draw.
Those who wish to play in the evening draw before the midday draw must purchase an Advance Play ticket covering both. The tickets for Daily Keno are affordable – you can play for C$1, C$2, C$5, or C$10.
In this keno game, players pick numbers between 1 and 70, or they can use the Quick Pick online feature for random picks.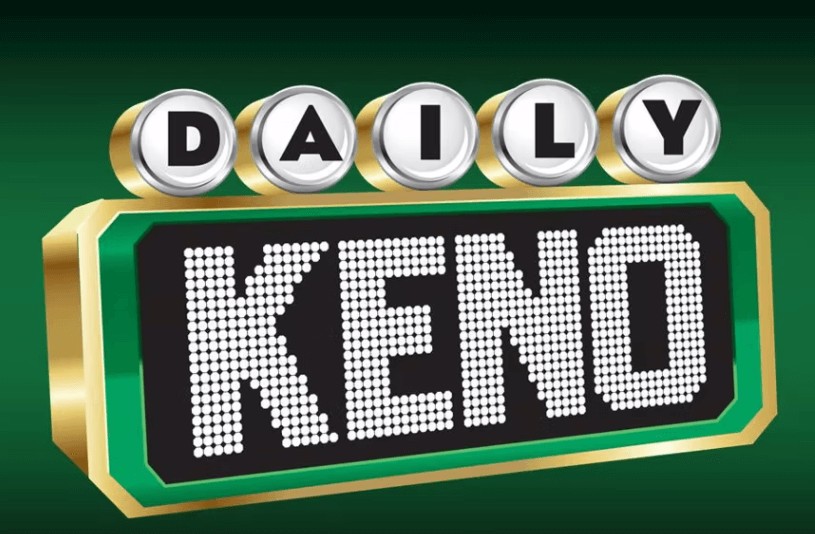 The Daily Keno Jackpot, Odds, Prizes and Taxes
Probably the most attractive thing about the Daily Keno game is that it offers a maximum jackpot potential of a whopping C$2.5 million.
The prizes in this game are based on the amount wagered. For example, if you wager C$10 against ten correct numbers, you play for the maximum jackpot of C$2.5 million. And if you wager C$1, you are playing for a top jackpot of C$250,000. This system is applied across all prize tiers, regardless of how many numbers you have chosen.
When it comes to the winning odds of the massive Daily Keno jackpot, your chances are 1 in 2,147,181 (or 0.00004%). Players who win in Daily Keno have one year to claim their winnings, and the prizes are paid out as tax-free sums.
Finally, there are a couple of essential things to remember regarding the Daily Keno. First, the players must be at least 18 to participate. Second, the Daily Keno is available exclusively to the citizens of Ontario and is not open to players in other provinces or to players from other countries.
For more information about lotteries in Canada, make sure you explore the Ontario Lottery and Gaming Commission website, as they are the responsible body for organizing the Daily Keno and other lotteries.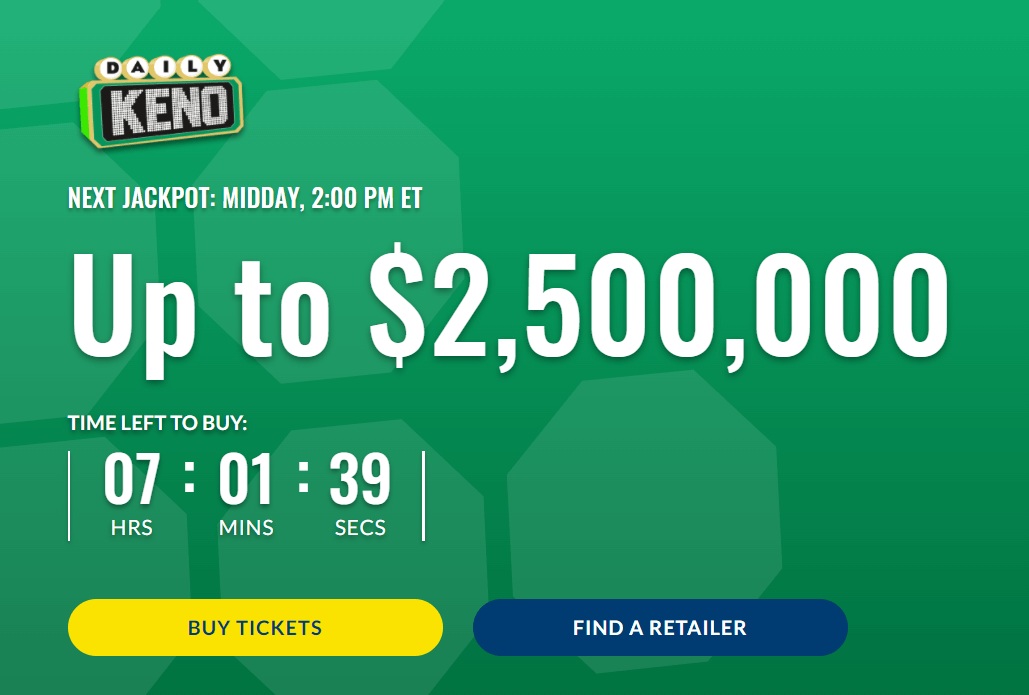 Keno Strategy
Although keno is primarily a game of chance with numbers drawn at random, players can still do some things to boost their winning potential.
It is recommended that you explore playing keno online to test strategies because online keno comes with great payouts and many variants to explore. Also, you can find a good keno bonus to use in your favour and play more games for a minimum deposit in a quality online casino.
The popular lottery game keno involves luck, but also some skill. Keno games work by a Random Number Generator, so you cannot spot any specific patterns. Also, there is no one best keno strategy you can employ to guarantee you will win in the game.
The best you can do is do some steps to lead you to better payouts and more numbers winning. The main point is to minimize your losses and increase your chances to climb the prize tiers and win more.
Keno Strategy Tips To Follow
Now when you know how to play keno, it is time to explore ways to boost winning chances.
Keep in mind that the odds are fixed when playing certain combinations, so you can mathematically figure out the chance of a particular strategy. Although the following are called "strategy tips," these are primarily based on players' experiences rather than hard facts.
Again, always follow responsible gambling practices and have fun playing this casino game. Play the keno game for fun and entertainment purposes, and do not look at it as a source of income.
Know the Keno Odds and Act Accordingly
Many gamblers do not care much about odds in keno, bingo, or lottery games. However, even though the odds in keno are stacked against you long-term, that does not mean you should not know anything about them. After all, you are wagering real money, hoping that luck will strike.
In 20-spot keno – the higher the percentage of numbers you get, the better the payout will be. A 20-number hit would guarantee a massive seven-figure payout. The 20-spot keno provides the highest chances for success, around five hits on average.
Players have an almost 1-to-4 chance (25%) to win 5-number selections in 20-spot keno. So it is advisable to find out the payout for five numbers drawn in 20-spot keno, so you will know which game variant is the most profitable to play.
Knowing the odds will guide you in your approach to different keno variants. Remember to always stick to those odds that offer the best return on investment. We all know that hitting above seven numbers in 20-spot keno is extremely difficult, and the odds for that are low, so try to win at least five or six-number combinations as these offer better odds.
Playing 4, 5, 6, or 7 Keno games gives you a better chance to land a win. Such games are more popular among experienced keno players, who know that chasing massive seven-figure keno jackpots entirely depends on pure luck.
Avoid Changing Your Numbers Too Frequently
Many casino players get tempted when they see better odds. However, do not get carried away as keno is still a game of chance. You cannot follow any pattern on how the numbers will get drawn. Online, the RNG determines the outcome and their algorithms are impossible to predict. All numbers are based on chance, and there is no significant advantage or benefit if you change your numbers for each game you play.
Of course, you are free to try a few options, as playing the same numbers over and over again may become a bit boring after playing keno online for a while. However, you should not worry if you have "missed" a number by a little. There is no mathematical proof or statistical evidence that you have missed anything. Just enjoy playing video keno and hope that your numbers are drawn.
Hot and Cold Numbers – They Do Not Work in Keno
All drawn numbers in keno happen on chance, but many still believe in hot and cold streaks. Superstitious gamblers always search for patterns or a fate to help them win. However, it would be best not to bother with following such streaks. The keno random number generator does not have a memory or follow any pattern. It just gives out numbers randomly. There are no clues to follow, no matter how hard you try.
All the best keno strategies will tell you that focusing too much on hot or cold numbers will distract you from enjoying the game. Since there is no way to predict which lucky numbers will come out next, stick to the fundamental truth – everything is random in keno. Keep your focus and head clear. Concentrate on what matters the most and the things you have at least some influence on them.
Choose Reputable Online Casinos to Play Keno Online
A thing on which you have a great deal of influence is where to play keno. Playing on a legit and trustworthy gambling platform is a must if you want to play fair casino games and have a great overall experience. There are many online casinos on the market, so search and find the one that offers the keno game of your liking and preference.
There are many trusted online casinos to choose from, so it would be best if you look for a good keno bonus that you can use to increase your chance to win in keno games. Keno players that look to win more frequently always search for good keno games in online casinos that match their preferences.
Before you register at an online casino, make sure you explore the game variety and what else they offer to their customers.
Have a Stop-Loss Limit When Playing Keno
Having a stop-loss limit is very important for responsible gambling practices. Some people get obsessed with winning at keno. The games, especially online, go very fast. The single event betting happens within seconds, leading to some people overlooking how much they are spending on their playing. All keno strategies will advise you on the essential important thing – keep track of your losses and how long you play.
Keno is a popular lottery game that starts and ends very quickly. Picking numbers and playing feels effortless, but your casino account balance will show you how lucky you have been over a few games.
It is always good to set a stop-loss limit when sitting down to play the game. That way, you will not go over your budget and risk money you cannot afford to lose for playing casino games. If you struggle to establish a stop-loss limit or cannot determine which amount is best for you, advise a responsible gambling expert to assist you in that matter.
Do Not Chase the Keno Jackpot at All Costs
Of course, everyone wants to win life-changing money overnight and solve all their problems. However, keno odds suggest that it is almost impossible to win the highest jackpot in the game.
The thing is, your odds of winning all 20 numbers in keno are 1 in 3,535,316,142,212,173,800.000, which is an insane number (3 quintillions, 535 quadrillions, 316 trillion, 142 billion, 212 million, and 180 thousand)!
Play Keno Games Online for Free
A good thing to know is that not all keno games require playing them for real money. There is a fair share of keno games that you could play for free. That way, you can practice them a bit and see how the game and pace feel without any risk. That is also the best way to try and test strategies, set limits and goals, and have fun.
Playing demo versions of keno will give you a sense of accomplishment, especially if you are prone to impulsive betting. You will also get to feel whether it's your lucky day or not and then try the real-money version of the game.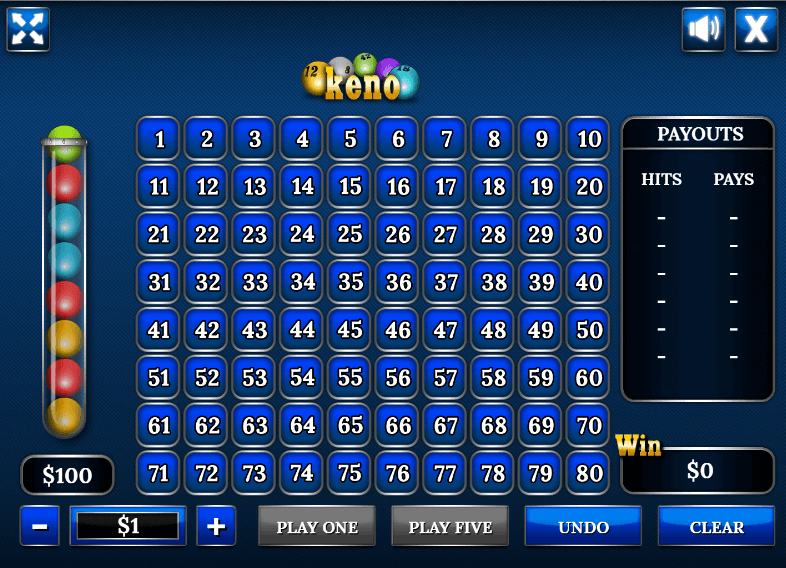 Is Keno All About Luck, Then?
Short answer – yes. Keno is all about luck. However, it is always good to remind players that this is a game of chance, as many make the mistake of chasing losses or following ineffective keno strategies.
The truth is, no matter how hard you try or no matter what you do – you cannot turn the keno odds in your favour. Some people believe in lucky numbers, others believe in hot streaks, but the critical thing to remember is the following – do not look for patterns where there aren't any.
Does this mean that keno is not fun or challenging to win anything? Not at all! With the proper budget, a little bit of luck, and testing different variants, you could still win money on the game. Just use the odds to make good decisions, pick your numbers, and focus on the entertainment side of the game. Keno still is and will continue to be one of the most popular lottery games in casinos.
Keno Strategy FAQs
How can I win in keno?
The more numbers fall in your favour, the more you win in real-money keno games. Payouts depend on the particular game type and your wager. However, never chase losses – keno is a game of luck.
What are my chances of winning in keno?
The odds for any ball to get drawn is 1-in-80, as there are 80 numbers in total in keno. However, the odds and payouts largely depend on how many numbers you select. Also, some statistics point out that five-number picks show the highest number of successes in winning keno.
Which numbers fall the most in keno?
There is no sure way to know which numbers will fall next or which numbers fall the most. It is impossible to track any pattern across many keno games in casinos and state lotteries. Besides that, it's not productive to do so because all outcomes are random and unrelated to previous numbers.
How many numbers do I have to bet to play keno?
Many casino players enjoy playing and betting on keno games where they need to hit between 5 and 10 numbers. Most keno variations let players choose anywhere between 1 and 20 keno numbers. However, there might be a minimum betting amount you should wager, depending on the specific online casino.
Can I play keno on a mobile device?
Yes, of course, you can. Many online casinos offer mobile keno games, and some even have casino apps that players can download and play keno on the go. Make sure you get an excellent keno bonus by opening an account at a quality online casino and enjoy playing keno.
What is the best keno strategy to follow when picking keno numbers?
The best strategy to follow is the one that suits you best and that is suitable for the chosen keno variant. A player who chooses numbers randomly is the same likely winner as the one who looks for patterns or focuses on hot numbers.
Is there a secret to winning at keno?
Unfortunately, no. There is no secret recipe that can help you win more at keno. Stick to the facts and keep a clear mind and cool head. As with all casino games, keno has its good and bad sides. Sometimes you should accept there is nothing you can do and that luck is all you can hope for. Play keno as long as it is fun for you to do so. Remember only to wager an amount that you can allow to lose and play keno for entertainment purposes, not as a way to make money.