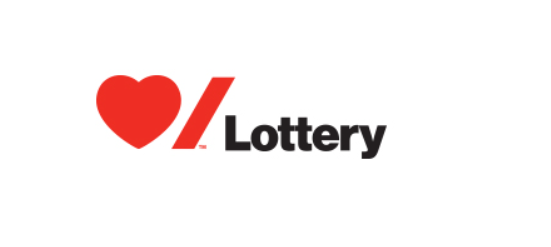 Heart and Stroke Lottery Winners
Rewarding Charity Lottery in Canada
The Heart & Stroke is a Canadian charity that focuses on education and funding research on heart diseases and stroke. It is a fantastic charity that awards people different prizes through lottery tickets.
The Heart & Stroke Lottery has a license for lottery RAF1210460, 50/50 Draw License RAF1210462, and March Money Lottery Licence RAF1210461, organizing fair and legal games for players in Canada. The Charitable Registration No. 106846942 RR0001 points that this Heart and Stroke Foundation is dedicated to saving lives and helping people.
So far, the Heart and Stroke Foundation of Canada has awarded millions of dollars in cash prizes and some unique rewards. You should not miss your chance to win lottery prizes and cash, so participate in it, and you might just become the next lucky winner!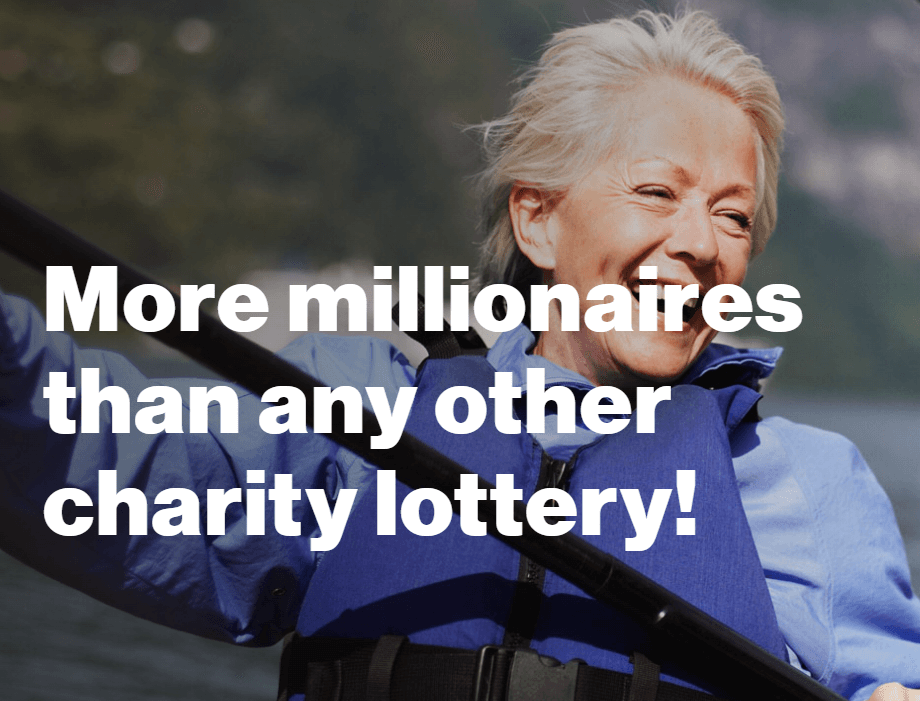 Heart and Stroke Foundation Lottery – What is it About?
This lucrative Canadian lottery awarded over $1.1 million last year alone. The jackpots keep growing, and the best thing of all – the more lottery tickets are sold – the more money available for the Heart And Stroke Foundation of Canada to battle against stroke and heart disease.
You can play either Classic Lottery or 50/50 Lottery, but you need to purchase the 50/50 tickets together with classic lottery tickets. All proceeds from the lottery go for funding breakthroughs and saving moments for people in need. You need a valid email address to participate and purchase tickets, so we recommend joining in. This lottery produces more millionaires than any other charity lottery, so your chances of winning are pretty solid.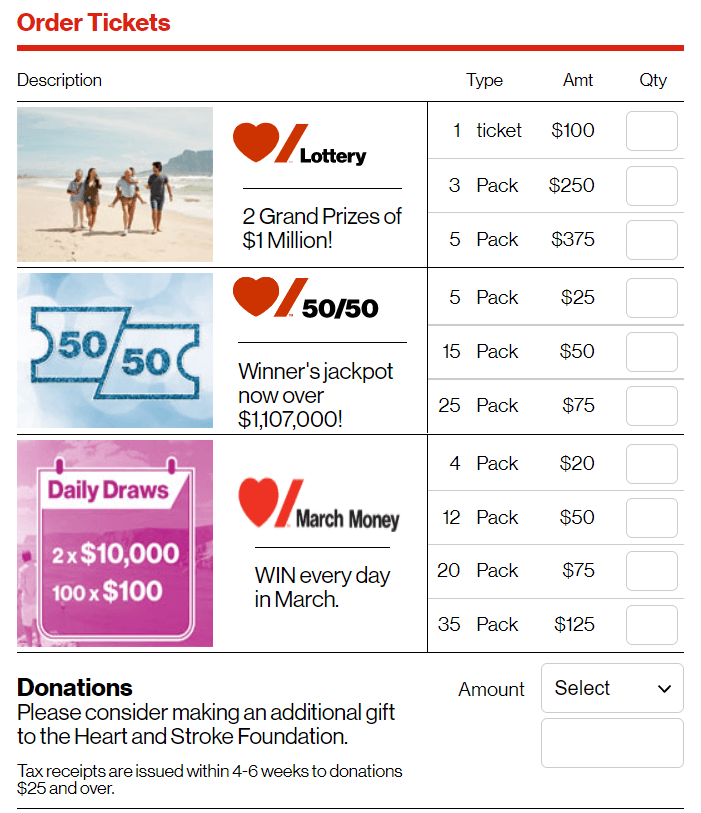 What Comes Next From Heart And Stroke Lottery?
The Heart & Stroke Lottery is now back for residents of Ontario, giving them a chance to win big while supporting a good cause.
The newest round of the lottery comes with over $5 million in classic prizes, including a couple of grand prizes of $1 million and almost seventy thousand other prizes in total with one to two odds of winning.
Some of the featured prizes include a package with Ford F-150 Platinum and two Yamaha snowmobiles, a bonus prize of a luxury Malibu 23 LSV towboat, with all necessary features that you and your family needs for a memorable water adventure, a fully electric A 2021 Ford Mustang Mach-E, and many other great prizes.
Raising Funds and Research
Representatives of the Heart and Stroke Foundation of Canada are thankful to the people of Ontario because so far, the lottery has raised over $266 million for saving moments, funding breakthroughs, and establishing a foundation – life-saving research. The foundation has funded over 450 research teams in labs, research institutions, universities, and hospitals across Ontario.
The Heart & Stroke Lottery gives the good people in Ontario an excellent chance to win some fantastic prizes while supporting the Heart and Stroke Foundation's life-saving research work, which is very important. Today, heart disease and stroke are some of the leading causes of death globally and two of Canada's main three causes of death. Someone in Canada dies from stroke, heart disease, or vascular cognitive impairment every few minutes. That is why funding and research are necessary for a successful battle against heart-related issues.
Prizes and Winners of Heart & Stroke Lottery
February 2022 will be when players win new prizes in the lottery. Over $330,000 in electronics are there to be won, including some great rewards like Samsung Home Entertainment Package, 8K 65″ Smart TV & Soundbar, Galaxy Smartwatch and Earbuds, Galaxy S21 Smartphone, and Venus 15.6″ Laptop. On top of these, there are nearly three thousand other electronic prizes for grabs.
When it comes to grand lottery prizes, a 2021 Ford Mustang Mach-E awaits a new owner, or you can choose to take $70,000 in cash if you are the lucky lottery winner. This vehicle is fully electric, and you will surely love its modern design and money-saving features.
Aside from grand prizes, there is also an option for Heart and Stroke Lottery winners to choose their luxury ride. They can win either a 2021 BMW X5 xDrive45e or a 2021 Audi Q7 Technik. Both vehicles come with similar technologies, fully equipped with great features. If the winners do not prefer any of it, they can opt-in to receive $100,000 cash.
Heart and Stroke Lottery Winners
September 2021 was a lucky month for Kim Saunders, a Thunder Bay woman who won over $900,000 in this lottery. She was preparing to play golf when she learned the good news about winning the 50/50 lottery. First, she told her friends but was crying and they thought it was some bad news. When she finally got her emotions in check, she shared the information of winning an astonishing $910,000 when her friends also started jumping with joy right there on the golf course.
After finishing the golf game, she went home and told the good news to her partner of 30 years – Alan. Understandably, he was filled with happy emotions. The money came in good time for Saunders, who just married Alan.
Saunders is a massive supporter of the foundation that fights to beat heart disease and will continue to support it. She also has personal reasons for that, because her father passed away when he was 50 with a heart issue, and she also lost a co-worker and a friend due to a heart attack. She believes this is an amazing lottery that gives people a chance to contribute and win as well.
A $1,000,000 million winner of 50/50 draw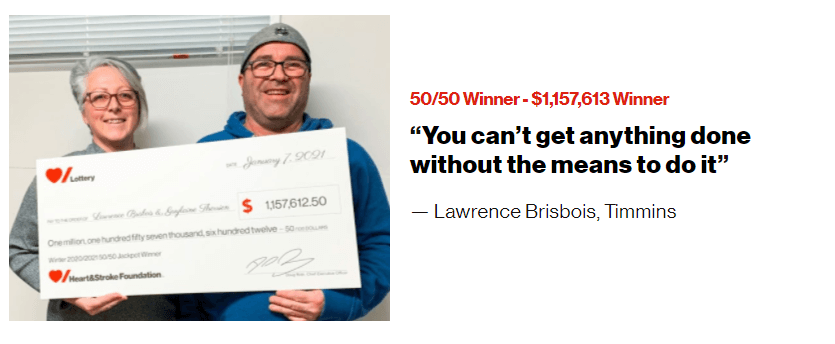 Winter 2021 was also lucky for another player in the 50/50 draw, Lawrence Brisbois from Timmins. He became a winner of $1,157,613 in the lottery and changed his life completely.
He was sipping a cocktail with his love partner Jen and his cousin Claude when he received the news that he was the 50/50 Jackpot Winner! At first, Lawrence was skeptical, and it took him a few minutes to settle, ask questions, check the facts, and see whether someone is joking with him.
When he finally realized that he was a millionaire, he asked himself whether now was the perfect time to retire. And that is what he did!
Lawrence is still a strong Heart & Stroke funding breakthroughs saving lives supporter, even more, since his older sister had had open-heart surgery as a youngster, and his younger sister had a heart attack. He believes that research is crucial for helping people in need and will continue supporting the charity in any way he can.
A $1,000,000 million winner of Grand Prize 1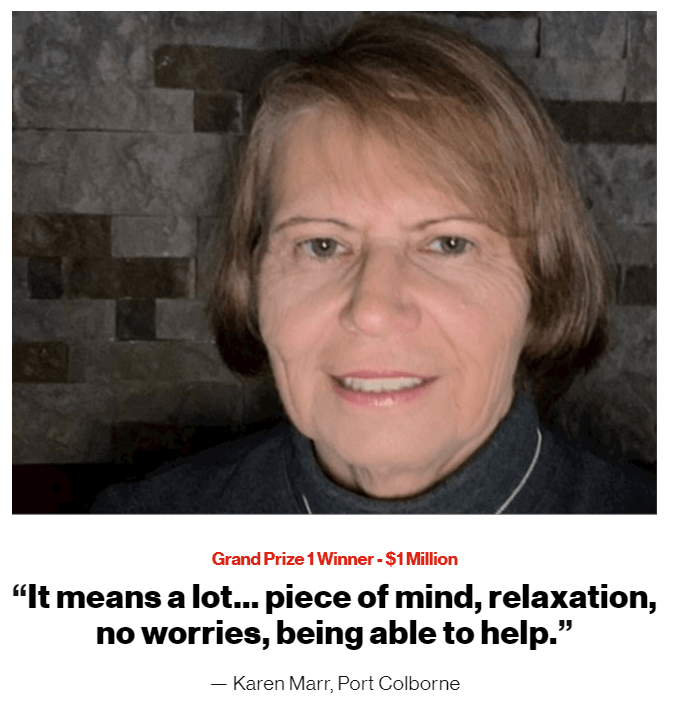 Winter 2021 crowned many winners, and one of them is Karen Marr from Port Colborne. Marr has been a regular Heart & Stroke Lottery player since 1996, which, unfortunately, was the year when her husband died from a heart attack.
Her husband Wayne played hockey when he got the heart attack, and there was no defibrillator anywhere close. A doctor told Marr that her husband could have probably been saved had there been a defibrillator.
The following year, thanks to the Heart & Stroke Foundation, Karen and Wayne's hockey team helped install defibrillators in ice hockey arenas across Ontario.
Now 25 years later since that tragic event, Karen received a notifying call that she had won a nice $1 million on the lottery! Like most other previous winners, at first, she thought she is being scammed, but later all the facts were presented, Karen realized that she was a one million winner of the Grand Prize! Since winning the money, Karen shared the prize with her five daughters and bought herself a new car.
The timing of her win is fantastic. Her husband Wayne died on January 20th, 1996, and Karen received the cheque on the same day 25 years later. She believes her late husband is watching over her and taking care of her still today.
Regarding her message to others – Karen advises everyone to play the Heart & Stroke lottery because you will not find any better lottery out there, giving odds of 1 in 2 for winning.
Conclusion – Heart & Stroke Lottery Is The Best Rewarding Lottery in Canada
These inspiring stories of a few Heart and Stroke Lottery winners should give you inspiration and motivation to participate in this great lottery. You will be doing a great thing supporting such important charity and research, and at the same time, you have pretty good odds of winning a prize.
Explore more about this fantastic charity and purchase your lottery tickets today for a shot at becoming a millionaire.