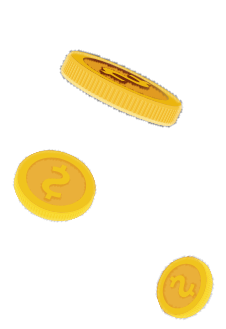 Online Lottery Games: Your Guide to Winning Big and Having Fun
Lottery games have been around for centuries, with the first recorded lotteries dating back to the Han Dynasty in China. Today, they remain a popular form of gambling and have found a new home in the online iGaming industry.
The popularity of online lottery games can be attributed to their simplicity and accessibility. Unlike other online casino games that require some level of skill, online lottery games are purely based on chance, which makes them easy for anyone to play. Additionally, with most online lotteries, the cost of entry is relatively low, which makes them an affordable option for players who may be working with a limited budget.
Furthermore, the potential to win large payouts with a small investment is a significant draw for many players. While the odds of winning are typically low, the thrill of the possibility of hitting the jackpot makes online lottery games a popular choice for players looking for a fast-paced and exciting iGaming experience.
What are lottery games?
Lottery games are a simple but highly engaging form of gambling. The outcome of these games is determined by a random drawing after the participant purchases a ticket or entry.
In the iGaming industry, lottery games have become increasingly popular, and for a good reason: they offer players an accessible and affordable way to win big potentially. Despite the low odds of winning a lottery jackpot, the excitement of hitting the big one keeps players coming back for more. Lotteries are a popular and legal form of gambling worldwide, despite some criticism that they are regressive and exploit the poor. We at Guru Casino Bonus know from experience just how much players still love this game, and we're certain this is going not going to change in the foreseeable future.
Lotteries are generally straightforward and highly engaging ways to try your luck and potentially win life-changing payouts, making them an essential part of online gaming.
How do lottery games differ from other casino games?
Lotteries are based entirely on chance, unlike other casino games like slots and table games. While other casino games require strategy and skill, lottery games are not difficult to play. Tickets are just purchased, and a random drawing is conducted to determine the winner. While this means players have no control over the game's outcome, it also makes lottery games highly accessible for players of all levels.
Moreover, lottery games typically have low entry costs, making them an economical option for those on a budget. In general, lottery games can be a fun and exciting way to earn big payouts without learning complicated rules.
How do lottery games compare to other high-payout casino games, such as progressive slots or jackpot table games?
If you're an iGaming player looking to win big, lottery games can be an excellent choice. While the odds of winning a lottery jackpot are relatively low, the potential payouts are enormous, and the cost of entry is usually affordable.
Lottery games also offer players a different type of excitement than other casino games, as the outcome is determined entirely by chance rather than strategy or skill.
Lotteries, however, are forms of gambling, and all forms of gambling come with risks. It is important to gamble responsibly and to wager only what you can afford to lose. If you enjoy the thrill of potentially winning a large payout and are willing to accept the risks associated with gambling, lottery games are an excellent option for you.
What types of lottery games are available online?
There are a wide range of lottery games that can be played at online casinos, including:
Traditional lottery games like Powerball and Mega Millions
Instant win scratch cards
Keno and other number-based games
Online lotto games with progressive jackpots
Themed lottery games based on popular movies or TV shows
Lottery games with bonus rounds and multipliers
Mobile-friendly lottery games designed for on-the-go play
In contrast to traditional lottery games, many online lottery games are based on popular themes and offer unique gameplay features. Some online lottery games have progressive jackpots that increase over time, while others have bonus rounds or multipliers that enhance your chances of winning.
Additionally, several online lottery games are designed specifically for mobile play, with simplified gameplay and touchscreen controls. Lotto players can find a game that suits their preferences and playstyle with so many different types of online lottery games available.
How to play online lottery games
Online lottery games are easy to play and straightforward to understand.
The first step is to choose the type of lottery game you would like to play. There are a variety of options available to players, such as instant win scratch cards, number-based games like keno or online lotteries, and themed games.
Once you've chosen your game, you can select your numbers or buy a scratch card. In number-based games, you'll select a set of numbers from a range of options, while in scratch cards, you'll scratch off hidden areas to reveal symbols or numbers.
You only have to wait until the results are announced after you have made your selection. Typically, results are announced every hour or every few minutes. You can claim a prize if your numbers match the winning numbers. There are many online lottery games with different prize tiers based on the number of matching numbers, so even if you don't match all the winning numbers, you can still win.
It's a simple and fun way to win big payouts by playing online lottery games.
The odds of winning online lottery games
The odds of winning online lottery games vary based on the specific game and the number of participants. Lotteries and keno, which are largely based on numbers, have quite low winning odds, often between millions and one.
It's important to note that many online lottery games have different prize tiers, so you may still be able to win a prize even if you don't match all the winning numbers. It is common for instant win scratch cards to offer better chances of winning, with some games offering 1 in 3 or 1 in 4 odds of winning.
Lottery games online are games of chance, so winning is never guaranteed. Even though the odds are not in their favor, many players enjoy the thrill of potentially winning big payouts.
Proven strategies to win online lottery games
Despite the fact that online lottery games are primarily games of chance, players can use a few strategies to potentially improve their chances of winning. Choosing numbers that are meaningful to you, such as birthdays or anniversaries, is a common strategy. This approach is not guaranteed to improve your odds of winning, but it can make the experience more enjoyable and personal.
Another strategy, which can be described as more technical, is to play less popular games or games with smaller jackpots, as these games may have fewer participants and, therefore, better odds of winning. We at Guru Casino Bonus know for a fact that this is a strategy many of our players tend to practice.
Still, it's important to understand that there is no foolproof strategy for winning online lottery games, and in the end, it is a game of chance where rules and algorithmic strategies rarely apply.  With that being said, Guru Casino Bonus advises that you stick to playing responsibly and set a budget for your gameplay, as playing beyond your means can lead to negative consequences.
Ultimately, playing online lottery games should be enjoyable and fun, and potential winnings should be viewed as bonuses instead of guarantees.
What should players look for when choosing an online lottery site?
To ensure a safe and enjoyable gaming experience, players should consider a few key factors before choosing an online lottery site. First and foremost, players should search for a site that is licensed and regulated by a reputable authority, such as the Malta Gaming Authority or the UK Gambling Commission. This is a signal that the site is in accordance with strict standards for player protection and fair play.
It is also important for players to find a site that offers a variety of lottery games and reliable payment options, such as credit cards or e-wallets. The user interface, customer support, and terms and conditions are also critical factors that need to be taken into consideration.
Additionally, players may want to look for sites that offer bonuses or promotions. However, it's important to read the terms and conditions carefully to ensure that the offer is fair and transparent.
And finally, one of the most critical factors that should be a guide to your online lottery gaming destination is online casino reviews. Casino reviews, as the ones crafted here at Guru Casino Bonus, unravel the reputation of an online casino and make sure you have all the information you need to make a smart and informative decision when choosing your online lottery casino.
By taking these factors into consideration, players can choose an online lottery site that is trustworthy, secure and provides a high-quality gaming experience.
Are online lottery games fair and trustworthy?
As with any online gambling activity, players may wonder whether online lottery games are fair and trustworthy. However, it's important to note that reputable online lottery sites use random number generators (RNGs) to ensure that game outcome are truly random and unbiased.
Additionally, licensed and regulated online lottery sites are subject to strict standards for player protection and fair play and are regularly audited by independent third-party testing agencies to ensure compliance with these standards. As long as players choose a licensed and regulated online lottery site, they can have confidence that the games are fair and the outcomes are based purely on chance.
It's also important for players to use secure payment methods and to practice responsible gambling, setting limits on both time and money spent on the games. By taking these precautions, players can enjoy the fun and excitement of online lottery games with peace of mind.
Тhe benefits of playing online lottery games
There are several benefits to playing online lottery games, which are some of the most popular and accessible forms of online gambling.
First and foremost, online lottery games offer the chance to win large jackpots with relatively small bets, providing players with the potential for life-changing payouts.
Additionally, playing online lottery games is convenient and accessible, as players can participate in draws from anywhere with an internet connection, without needing to visit a physical retailer.
Many online lottery sites also offer a variety of different games and variations, providing players with a wide range of options to choose from.
Some sites even allow players to participate in lotteries from other countries, increasing their options and potential payouts.
Finally, many online lottery sites offer bonuses and promotions, which can help players to extend their play time and potentially increase their chances of winning.
Overall, online lottery games offer a fun and potentially lucrative way to gamble from the comfort of home.
How can players increase their chances of winning online lottery games?
While winning the lottery ultimately comes down to luck, there are a few things players can do to increase their chances of winning online lottery games.
First and foremost, players should make sure they are playing with a reputable and licensed online lottery site. It's also important to choose games with good odds and payouts, as well as to stick to a budget and avoid chasing losses. Some players also choose to join lottery pools, which allow them to purchase more tickets and potentially increase their chances of winning without spending more money.
Finally, some players use different strategies or systems to choose their numbers, such as using lucky numbers, birth dates, or number patterns. While these strategies aren't guaranteed to work, they can add an extra layer of fun and excitement to playing online lottery games.
What are the biggest risks or drawbacks of playing online lottery games?
Like any form of gambling, playing online lottery games comes with certain risks and potential drawbacks. One of the biggest risks is the possibility of developing a gambling addiction, particularly if a player is not careful with their budget or is prone to impulsive behavior.
Additionally, there is always the chance of losing money when playing lottery games, and players should be prepared to accept this risk before they begin playing. Another potential drawback is that some online lottery sites may not be reputable or may engage in unfair practices, such as refusing to pay out winnings or manipulating the odds in their favor.
For this reason, it's important for players to do their research and choose a licensed and trustworthy online lottery site to play with. And to make you avoid such risks and drawbacks, Guru Casino Bonus goes the extra mile in ensuring our site promotes only the best of the best when it comes to fairness, chances of winning, and high-quality gameplay.
Red flags to look for when choosing an online lottery casino
As with any type of online gambling site, it's important to be wary of potential scams when playing online lottery games. Some of the most common traits of scam online lottery casinos include:
Offering unrealistic jackpots or promotions that seem too good to be true.
Withholding or delaying payments to winners.
Having a poor reputation within the online gambling community.
Having unclear or confusing terms and conditions.
Lack of proper licensing or certification from reputable gaming authorities.
To avoid falling victim to a scam lottery site, players should always research any site they are considering playing on, read reviews from other players, and only play on sites that are licensed and regulated by reputable authorities.
The safest thing to do is to stick to well-known and established online lottery sites that have a proven track record of fair play and timely payments to winners.
FAQs
What is the minimum age requirement to play lottery games at online casinos?
The minimum age requirement to play lottery games at online casinos varies by jurisdiction, but in most cases, players must be at least 18 years old. However, it's important to note that some countries or states may have higher age requirements, so it's crucial to check the specific laws and regulations of the jurisdiction in which you reside or plan to play.
How do I claim my winnings from an online lottery?
The process for claiming your winnings from an online lottery varies depending on the specific site and the number of your winnings. In most cases, the lottery site will contact you if you win a large prize and provide instructions on how to claim your winnings.
For smaller prizes, the winnings may be automatically credited to your account on the lottery site, or you may need to manually claim them by following the instructions on the site. It's important to read and understand the rules and procedures for claiming winnings on the specific lottery site you are playing on and to ensure that you have provided accurate and up-to-date personal and financial information to the site.
Can I play the lottery online from another country?
It depends on the laws and regulations of both the country where you are physically located and the country in which the online lottery site is based. Some countries have strict regulations that prohibit online lottery play, while others allow it under certain conditions.
It's important to do your research and check the laws and regulations of both countries to ensure that you are not breaking any laws by playing the lottery online. It's also a good idea to play on reputable and licensed lottery sites to ensure that your personal and financial information is safe and secure.
Can I play online lotteries from a mobile device?
Yes, many online lottery sites are optimized for mobile play, allowing you to play lottery games on your smartphone or tablet. Some sites may have a dedicated mobile app, while others may have a mobile-optimized website that you can access through your device's web browser.
Make sure to check the site's system requirements and compatibility with your device before signing up to play. Playing on a mobile device can offer the convenience of playing on the go, but it's important to ensure that you have a secure and stable internet connection to avoid any issues during gameplay.
Can I play online lottery games for free?
Yes, some online casinos offer free demo versions of their lottery games, which allow you to play without betting real money. However, you won't be able to win real money prizes in these demo games. Additionally, some online casinos offer no-deposit bonuses, which can provide you with free money to use on lottery games. However, these bonuses typically come with wagering requirements and other restrictions.