Top 5 Progressive Jackpot Slots in 2022
Did it ever occur to you that progressive slots in online casinos can be your yellow brick road to win millions with their huge jackpots? Eventually, we are not telling you something overly new. And yet we want to emphasize that it is up to progressive jackpots to spark the hope of winning big, which are the main essence of (modern) winner stories.
Progressive slot machines combine the thrill of slot games with their unique bonus features with massive jackpots worth millions of Dollars. Casino operators don't hide that info also. Progressive jackpot slots are directly promoted among the online casino games via their collected value. Right there, on the main front page, you will usually see the jackpot prizes at your disposal. Read our insider guide about the top 10 progressive jackpot games in the upcoming sections. Equipped with the gained knowledge, you might soon find yourself as the winner of the biggest progressive jackpot out there. Don't believe us? Let us convince you then!
Progressive vs. Non-Progressive Slots
We have experienced that some players do not know about the difference between a progressive jackpot slot and a non-progressive slot. No matter the knowledge gap, it can be explained very easily. The main difference is that a non-progressive jackpot prize is simultaneously fixed in its value. The fixation comes with the effect that the initial jackpot cannot increase in size. This type of online slot will always give away the same jackpot, just that there are multiple ones available that are more or less worthwhile.
On the contrary, a progressive slot machine bases its jackpot prizes on the wagers that players place while they play progressive slots. The jackpot prize thereby scales in volume with every minute going by. The respective slot game generally starts at a base level. It can develop into a huge jackpot valued at dozens of millions in cash as it grows and grows.
You experience something most compatible with a lottery game whenever you play progressive jackpot slots. Each stake contribution increases the jackpot prize by a certain percentage. 
How do Progressive Slots work
Progressive slot games are also categorized along the lines of standalone, local, and network jackpots. This simple distinction is crucial when trying to grasp the full scope of how progressive jackpots work.
Standalone Progressive Slots
A standalone progressive slot game describes online slots that allow the chance to win a jackpot on the particular progressive slot only. Here the amount within the jackpot pool will be increased solely via the bets made at the same progressive jackpot slot. Imaginably, the size will not grow as much as when you have a larger intertwined pool of money.
Local Progressive Slots Online
A local progressive jackpot is also tied to the casino operator itself. In contrast with a standalone jackpot, this one does not necessarily have to be limited to merely more than one online slot. Instead, multiple slot machines can locally contribute to the overall jackpot prize in the pot. The cash prize can increase considerably more already since other games impact the size as well.
Network Progressive Jackpot Slots
This kind of progressive jackpot game crosses the boundaries of just one online casino. Moreover, the specific jackpot game stretches across multiple casinos. Network progressive games collect wagers from all over the place and boast massive progressive jackpots. Usually, this goes for the same casino provider offering the progressive slot to all sorts of casinos. Red Tiger Gaming and its Daily Drops, Hourly Drops, Must-Drops, etc., would be an excellent example in this case.
The more online casinos participate in a progressive jackpot, the higher the mega jackpot can become!
Best Progressive Slots in 2022: An Overview
Mega Fortune
This 96% RTP beauty of a progressive slot breathes the luxurious lifestyle. Its provider, NetEnt, frames the background among yachts and champagne. The mega jackpot seed kicks off at $150,000 and grows continuously with every bet on the slot machine. You need to hit three bonus wheel symbols to win a progressive jackpot. You'll be taken to the jackpot wheel, where you spin for life-changing prizes. You start from the outer wheels, which grant cash prizes and make your way to the Mega Fortune diamond arrow.
The mega jackpot is rewarded approximately every 78 days, as a jackpot tracker shows us. Mega Fortune is also responsible for one of the highest jackpots ever: roughly $23.220.340 won via a 25 cents wager. Don't forget to give a chance to yet another title from the series: Mega Fortune Dreams!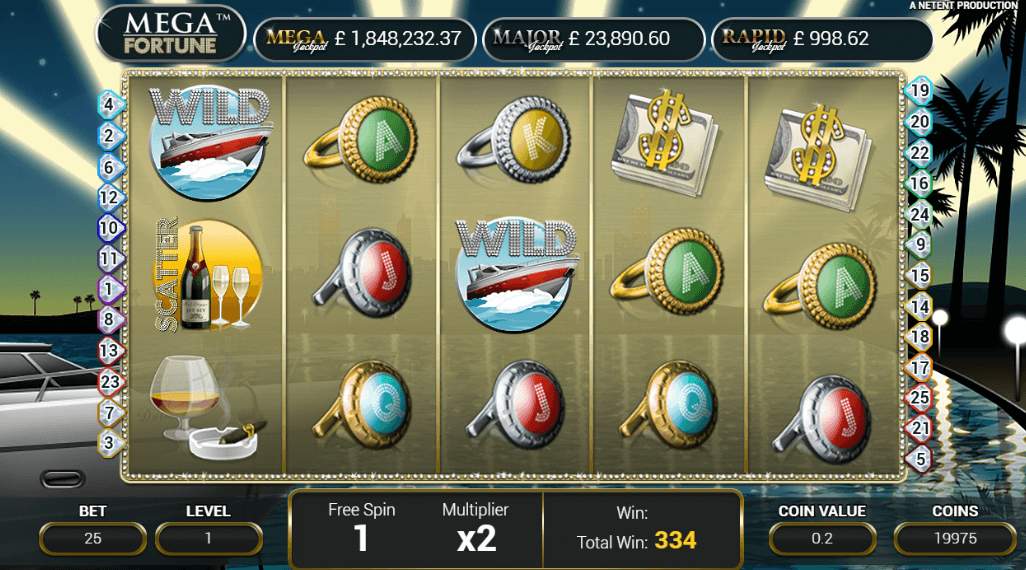 Mega Moolah Progressive Slots Online
Considered by many to be the best progressive jackpot network out there, Mega Moolah sure does a fine job creating millionaires regularly. The progressive jackpot slot consists of Mini, Minor, Major, and the Mega jackpot prize. The ultimate one seeds at a $1,000,000 base level. The network spans across a couple of casino games, including Absolootly Mad, Atlantean Treasures, the original Mega Mool, and more.
The Mega Moolah progressive jackpots can trigger randomly during any given spin. Only the bet size can factually increase the chances. Here you get to spin the jackpot wheel and land on 1 guaranteed jackpot prize. A Belgian player managed to take home a gigantic $28.951.777 (approximately) jackpot in April 2021 while playing Absolootly Mad.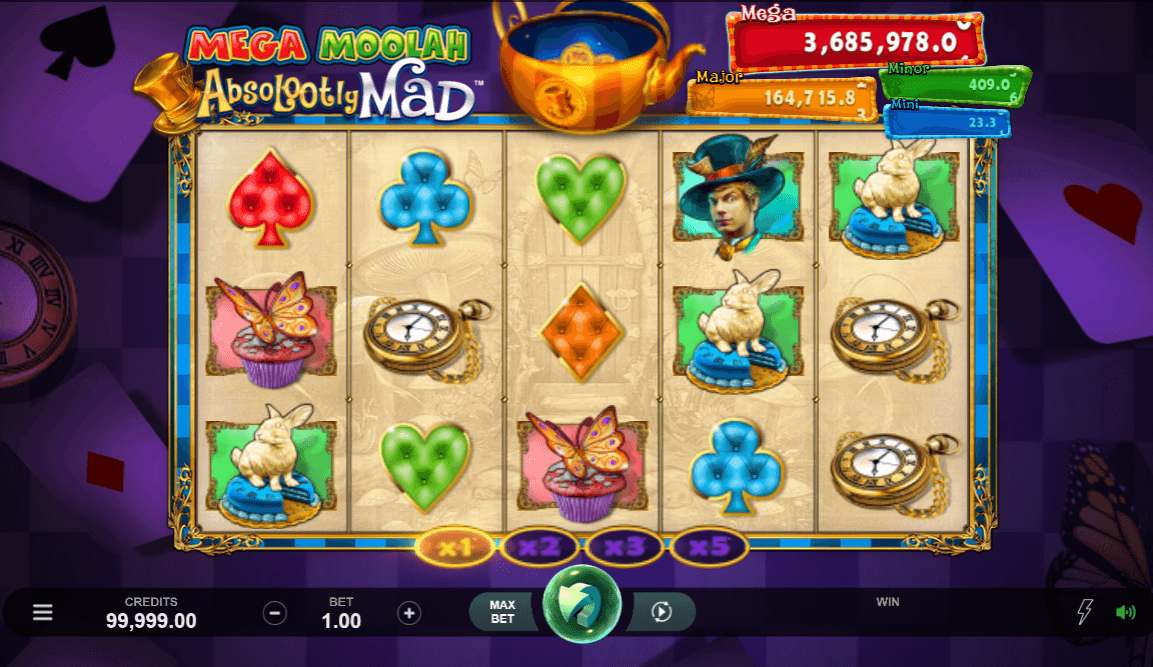 WowPot! Progressives
A further Microgaming jackpot network is WowPot!, which launched in 2020. It sets the bar even higher and offers the four progressive jackpots Mini (seeds at $10k), Minor (starts at $50k), Major (seeds at $50k) and the WowPot!, which begins at $2,000,000. The feature is active in slot games such as Queen of Alexandria, Sisters of Oz, Book of Atem, and Wheel of Wishes.
Again, the progressive jackpots trigger at random points during the gameplay. Nevertheless, a maximum bet will have better odds of winning than a minimum bet. Book of Atem made a lucky gambler from the UK about $26.118.280 richer, as he hit the WowPot on a £0.80 bet in April 2021. Quite the month this one was!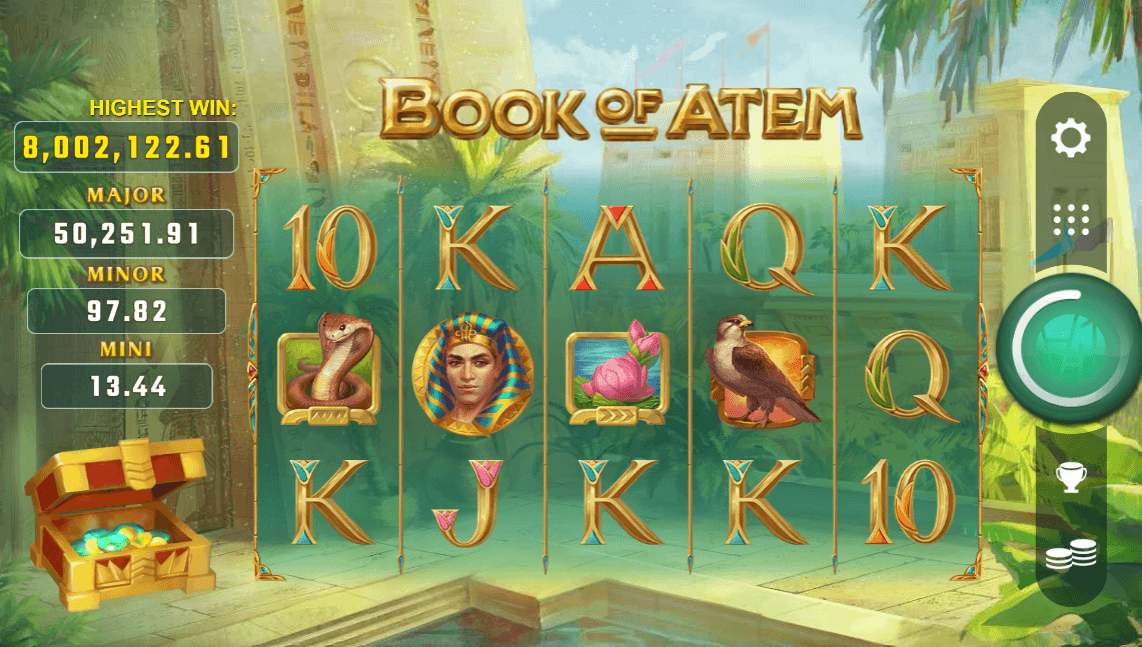 Hall of Gods
Norse mythology is the proper backdrop for this NetEnt slot machine. Mathematical stats boast 95.3% RTP and low to medium volatility. The 5×3 setup with 20 paylines comes with 3 progressive jackpots, whereas two are local progressive jackpots. On the other hand, the Mega jackpot is a network progressive type and seeds at $500,000.
The jackpot bonus round is triggered whenever you land 3 Mjölnir bonus symbols anywhere on the reels. Here you have to smash shields (Captain American says Hello) until you match the correct progressive jackpot win. In April 2015, Hall of Gods fulfilled one players' wishes and paid out more than $14,000,000 under Thor's guidance.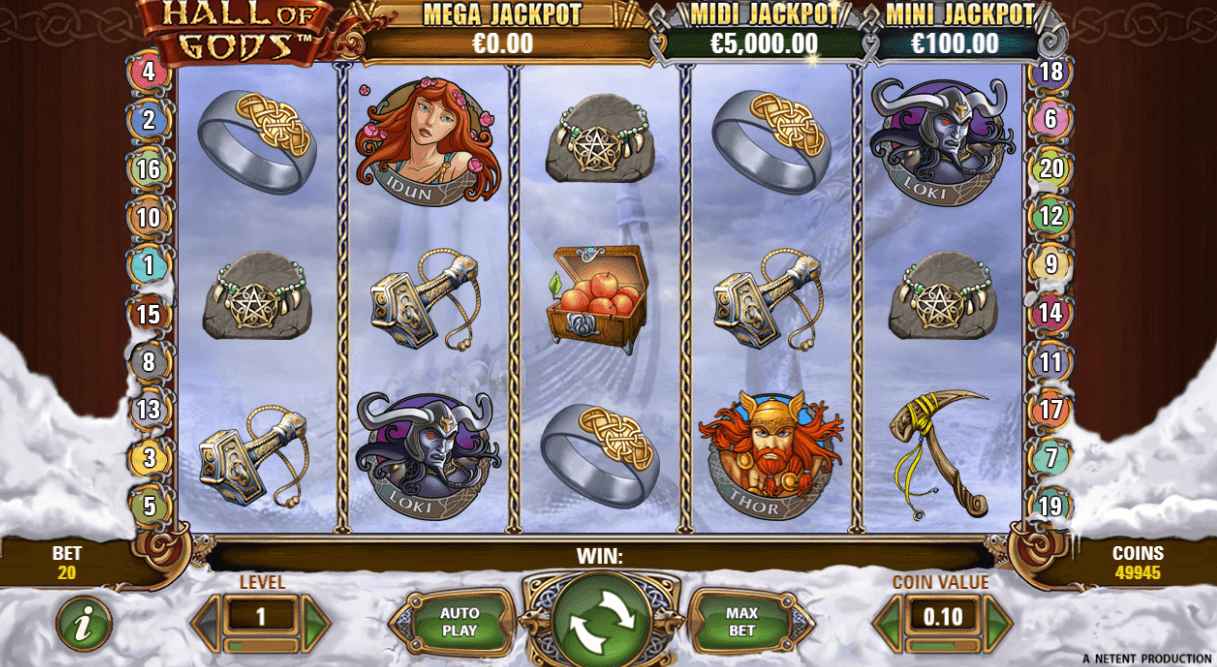 Arabian Nights
Playing progressive slots by NetEnt is undoubtedly a favourite activity of gamblers. In comes Arabian Nights, the journey to 10,001 Nights. Playable from low $0.10 to $20 per spin, the game delivers scatters for free spins and, first and foremost, the Turban-wearing Sultan wild symbol. His golden tooth promises the fortunes of the Arabian desert. There are two versions of Arabian Nights jackpots, with one offering a local progressive jackpot and the other the more impressive networked jackpot.
The progressive network jackpot starts at a seed of $30,000. Winning a progressive jackpot with the NetEnt slot machine is relatively "easy". You have to land 5 wilds, and the progressive jackpot resets since it is officially yours from there on out. The average jackpot makes for a good tip with its estimated $1,8 million value. One player even managed to cash in about $5 million back in March 2014.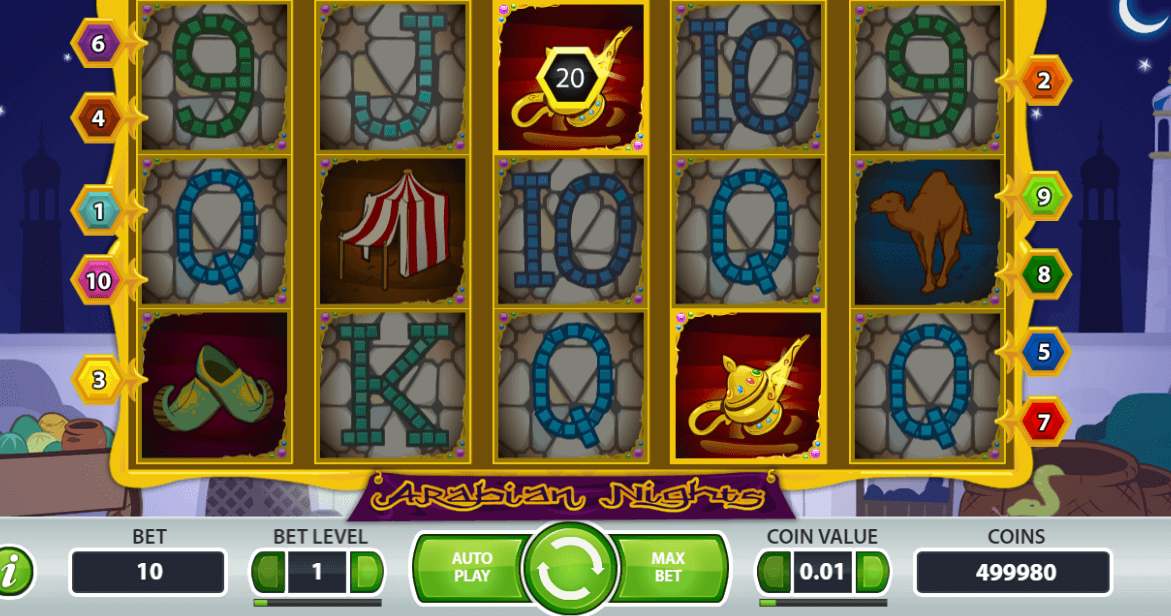 Try out Free Progressive Slots
You can play progressive slots for free here at GuruCasinoBonus just as much as you can do the same in licensed online casinos. You might ask yourself why you should do that since demo versions of online slots do not give access to the progressives. This observation is not particularly wrong, and yet there are legitimate reasons as to why you should play progressive slots for free:
A free slot machine comes with zero risk. You can literally lose no actual cash.

Some jackpot slots trigger their biggest progressive jackpot wins at random. Then again, the chance scales with higher bets up to the available maximum bet. A demo lets you check this out free of cost.

It cannot hurt to play slot machines beforehand and get the needed experience in how they work.

A few people play a corresponding slot game and never even see the jackpot wheel. You can play as long as you want without budget constraints during the demo modus. Align the bonus symbols and check your odds of winning a progressive jackpot while you are there!
How you get your Progressive Jackpots paid out
Imagine that you get lucky on one of the huge progressive jackpot slots we mentioned here. This comes with the matter at hand how the winnings you made will be paid out to your account by the casino. Maybe you thought that something like the progressive Megabucks slot machine in Las Vegas gets paid out in a singular lump sum. This is incorrect, though, because winners receive their millions throughout a 25-year annuity.
In the online casino context, progressive slot machines show diverging patterns. For instance, local progressive slot games can be subject to an annuity instalment payout. If you win progressive jackpots, this could require several instalments according to the general casino terms. Slot machines such as Mega Moolah and Mega Fortune Dreams, on the contrary, are networked via the game provider behind them. Usually, they are interested in handing over a single check covering the entire lump sum. What works better than the media attention towards a fantastic jackpot win, right?
Stay tuned with a Progressive Jackpot Slots Tracker
Casino games exist in sheer abundance. Although the jackpot slot category is not responsible for most of those, it is still rather extensive in volume. Of course, it will be your primary wish to keep yourself updated with the most recent progressive jackpot values. And that even more without opening every single slot game beforehand. We have experienced that it makes sense to keep track of so-called jackpot graphs where everyone can quickly check up on the latest jackpot developments.
It cannot get much more convenient than when you click on such a tool and roll your eyes with desire when looking at those multiple-digit numbers.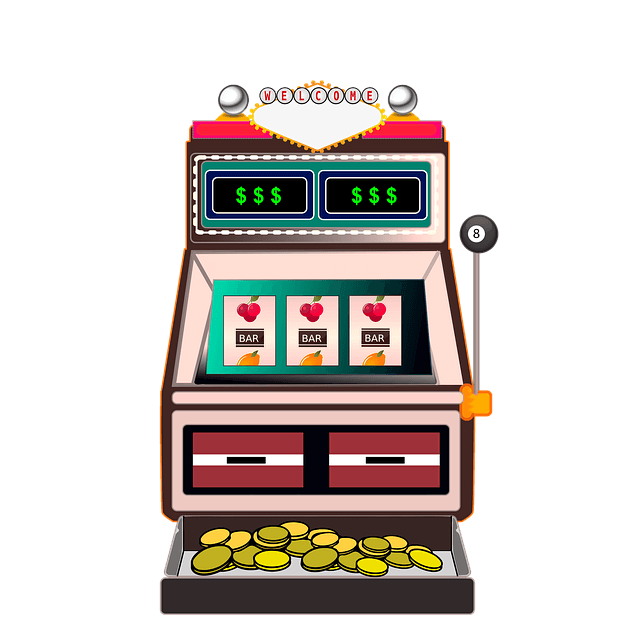 The Bottom Line: Spin for Millions
The primary purpose of our article was to give you the best possible picture of what progressive jackpot slots can do for you. The lessons for your jackpot life are as simple as they are helpful. First of all, you should be aware that there are different types of jackpot games. While standalone jackpots pay relatively meagre amounts, network progressive pools offer the real deal for the most part. In this tradition, we presented you with 5 excellent networked progressives: Mega Moolah, WowPot!, Hall of Gods, Arabian Nights, and Mega Fortune. A few of these games aren't new anymore, and still, they cement their pole position even in 2022.
We don't say this without any backup. These games made hundreds and thousands of players rich — a couple of them furthermore into a fairytale-come-true fashion. Overall jackpot prizes of up to almost $30 million for single winners stand testimony. We ended our introduction by suggesting the usage of jackpot trackers. These tools make it completely uncomplicated to radar the current jackpot amounts for Mega Moolah and Co. Now, give progressive jackpot slots a spin on your own after you have come so far. We recommend you do this at Spin Casino. Much fun!
Progressive Slots FAQ
Is it better to play progressive slots?
There is clearly no harm in doing so. The thrill of progressive jackpot slots lies within the exorbitant prizes they collect until they hit. While regular slots often do not cross the 10.000 times max win threshold, progressives show a whole other level of potential.
How do progressive slot machines work?
Progressive jackpots seed at a base level of the jackpot amount. A specific percentage of each wager contributes to the pooled funds starting from there. They grow until a player reaps them and the jackpot is reset. Regularly they also offer more than one jackpot option as a possible reward.
What triggers a progressive jackpot?
That depends. Sometimes, you can win a jackpot without doing much else but spinning the reels. This is a random win mechanism. It would help if you landed bonus symbols to trigger the jackpot wheel with its prizes on other occasions. That is more of a bonus feature mechanism, then.
How often do progressive slots hit?
Also depends. Mega Moolah, for example, hits in about every 45 days after reset. Mega Fortune, on the other hand, hits around every 80 days. With Hall of Gods, it is even around 6 months before someone cashes in.
What are the best progressive jackpots?
Tastes can vary, and we do not think there is a rule of thumb. Nevertheless, we would recommend that you try Mega Moolah, the WowPot! jackpot games, and Mega Fortune by NetEnt if you have not done that so far.