Blackjack Insurance Explained: What Is It and How Does It Work?
Every moment at a blackjack table can be utterly thrilling. In this regard, it does not matter if we sit at an actual table in Las Vegas or at a virtual one in online casinos. As soon as the dealer deals the cards, you have the option to take the side bet of the so-called blackjack insurance. This type of insurance bet generally covers the worst-case scenario of a dealer making blackjack. Meaning that you see the dealer blackjack coming and thereby take the respective steps.
When is the ideal moment at blackjack tables where you should buy insurance, though? What are the long-run expectations and the odds connected to taking insurance? Is an insurance bet even something worth your time and money, or should you refrain from it? All these questions and more will be the topic of this article that you are about to read!
How a Blackjack Insurance works
We are probably  all aware that the dealer's hand in the  game shows one upcard and one down-card. In this context, blackjack players can only take insurance if the dealer's up-card is an Ace. That is due to the dealer's Ace being the perfect prerequisite for a natural blackjack if the second card is a ten-card. Accordingly, insurance bets have the central notion of protecting you from the dealer's blackjack.
Insurance betting allows players to bet half their original wager and pays two to one (2/1). If the dealer shows a ten-card (picture card or 10), you win your insurance bet. If a lower value card joins the dealer's upcard, you lose money with both the original bet and the insurance bet busted.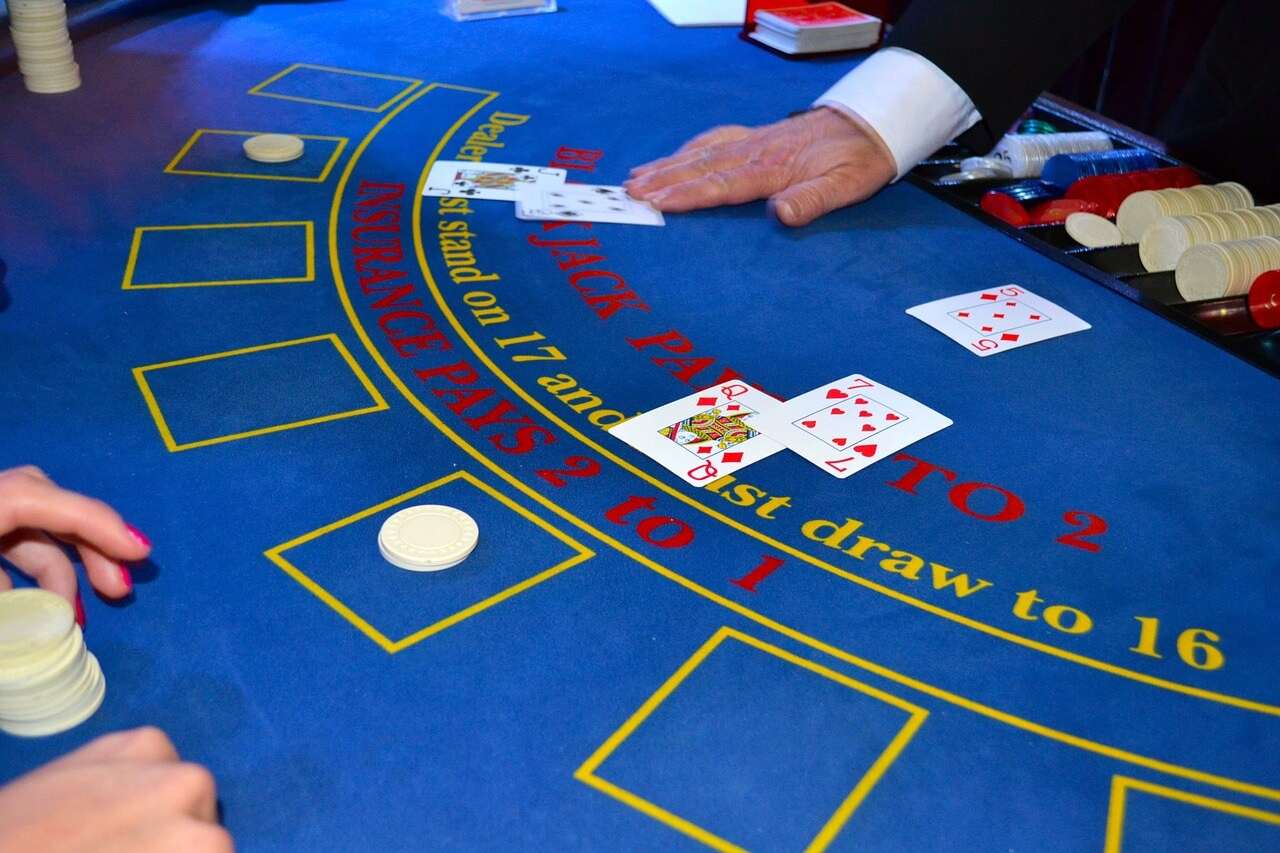 Blackjack Insurance Odds
The exact odds of an insurance bet depend on the game  variation you play and the number of ten cards removed from the deck already. That makes for a difference between single-deck blackjack and a multi-deck blackjack game. While there are 16 ten cards in a one-deck game, this scales whenever more decks are available.
The  odds that the dealer has blackjack are approximately 9 to 4. The house edge is intertwined with the amount of ten cards in the shoe. Since blackjack insurance bets pay 2 to 1, the house advantage is roughly 3% on insurance bets. That applies whenever you play a one-deck game and have no 10s in your own hand. Otherwise, it will increase drastically. Around 7% can be expected then — nothing overly satisfying to the everyday blackjack player.
When to take Blackjack Insurance Bets
Insurance in blackjack is legitimately only a good bet if you have mastered  basic strategy and know how to count cards while you play blackjack. Counting cards comes with the advantage of keeping track of how many ten cards the dealer has dealt. Therefore you can imagine why  casinos keep the insurance bet on 50% of the main bet. A  card counter could theoretically wager a large bet during gambling and take the  wins home.
In case card counting is not part of your skill repertoire, side bets such as an insurance bet and even money are prone to be a losing game in the long run. Statistically, players lose on more than half of the occasions if they pay insurance.
An Example for Insurance Betting
The above example shows vividly why blackjack insurance bets with online blackjack are precarious. The upcard in the dealer's hand is an Ace. So far, so good. As we have taken two separate bets, we can see that merely more than a Jack reduces the number of ten cards within the 8 decks. That leaves 127 ten cards across the 410 remaining cards. In a  single-deck scenario, we would only have 15 ten cards left at this point.
We took the total insurance bet worth $2,50 for each hand. Want to guess how it all ended? Correctly, we lost both bets: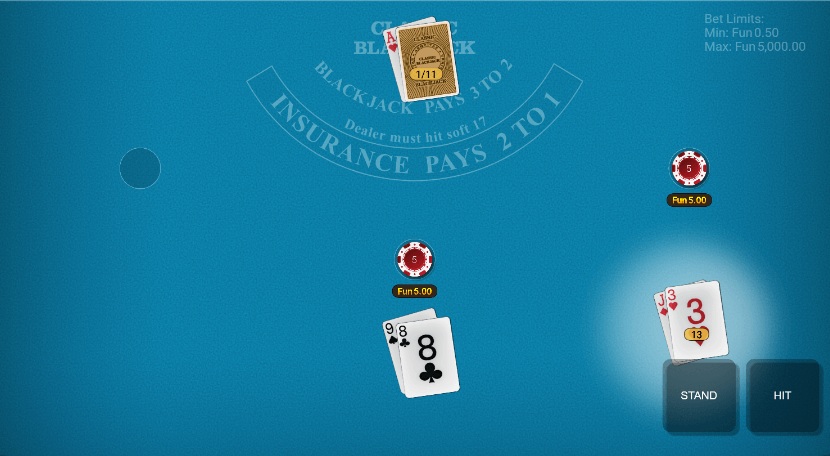 The Result
The computer dealer hit two further times and nevertheless managed blackjack while we busted one hand and held the other that turned out to be uncompetitive against 21. In our scenario, the likes of card counters would not be able to make any qualified assessment. The more decks there are, the higher the house edge on insurance bets is.
Top 5 Casinos for Playing Blackjack
Here are five  online casinos where you will certainly have a good time while you play blackjack:
Conclusion: An Insurance Betting System should be Avoided
An insurance bet is a side bet available in those cases where the dealer's up-card is an Ace. The option is thereby reduced to a minimal scope of actions. If the second card is a picture card with a value of 10 or simply a ten-card, you can save parts of your money. The payout of 2 to 1 favours the casino since players come up for the casino discount on insurance bet payout.
Playing blackjack and taking insurance will (on estimate) result in less than one-third of the dealer's hole cards being a ten-card. Combined with a high number of decks and  skillful card counting, it may seem alluring to head for the side bet. Unfortunately, empirics show that insurance in blackjack does not account for much. The house edge is to the casino's advantage, and even if the player wins, he does so on rotten grounds. If the dealer allocated ten cards beforehand, the chances diminish further, which proves specifically true for single-deck games.
Online blackjack twists the odds significantly more because the cards are shuffled after each dealt hand. Keeping a count is pretty much impossible, and a  perfect strategy will not do more than give you a gut feeling. Is it clever to act on that feeling? The answer is a clear No.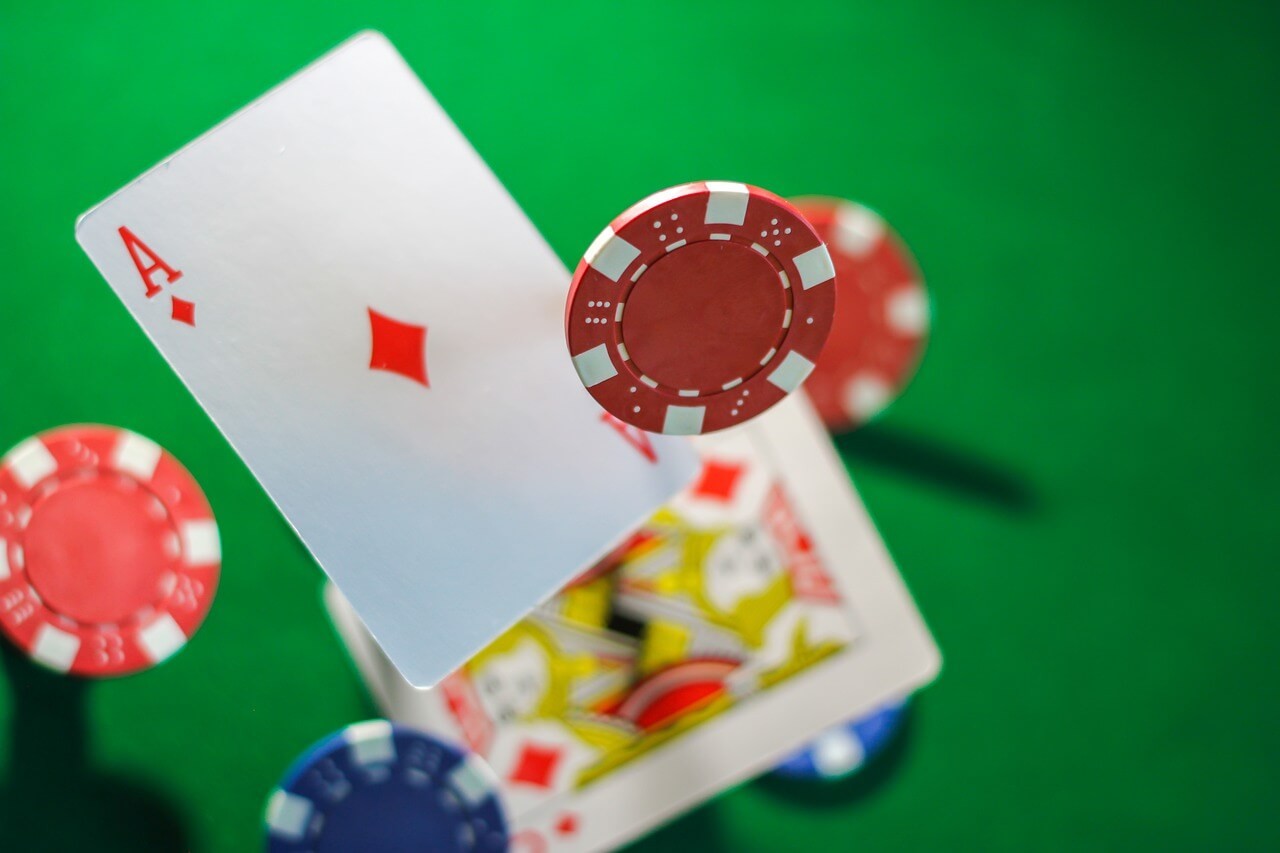 Blackjack Insurance FAQ
How does blackjack insurance work?
An insurance bet in blackjack is among the available side bets you can take. It is a possibility if the dealer's upcard is an Ace. You can wager half the amount of your initial bet to insure your bet. If the dealer reveals a downcard in the form of a ten-card, you win, and your winning bet is paid. If the second card is not a ten-card, then you will lose your insurance bet for sure. Ultimately, you might lose your overall hand as well.
How much do you pay for insurance blackjack?
That is up to you. The maximum insurance bet you can go for is 50% of the original wager. If you win, the insurance pays out 2 to 1 eventually.
Should you buy insurance when you have blackjack?
As the rules go, you will push in case you and the dealer end up with a blackjack. In the case of an insurance bet, we are talking of even money under those circumstances. Strategically, even money is more recommendable on 3 to 2 tables in comparison with 6 to 5 tables. Nevertheless, it is a rule of thumb that only in the short run, even money is worth a shot, while over time, it does not show any good advantage over not taking the insurance.
What are the blackjack insurance odds?
The odds of a dealer hitting blackjack are approximately 9 to 4. Everything depends on the game variation and the number of decks, though. We suggest that you try blackjack games for free before you think about buying insurance in blackjack.
Is blackjack insurance a good bet?
No. The combination of the house edge, odds, and the necessity of using at least a basic strategy makes it an undesirable choice for casual players. Gambling in this way could be worthwhile for card counters, but even in this regard, we highly doubt that insurance bets are the proper approach.