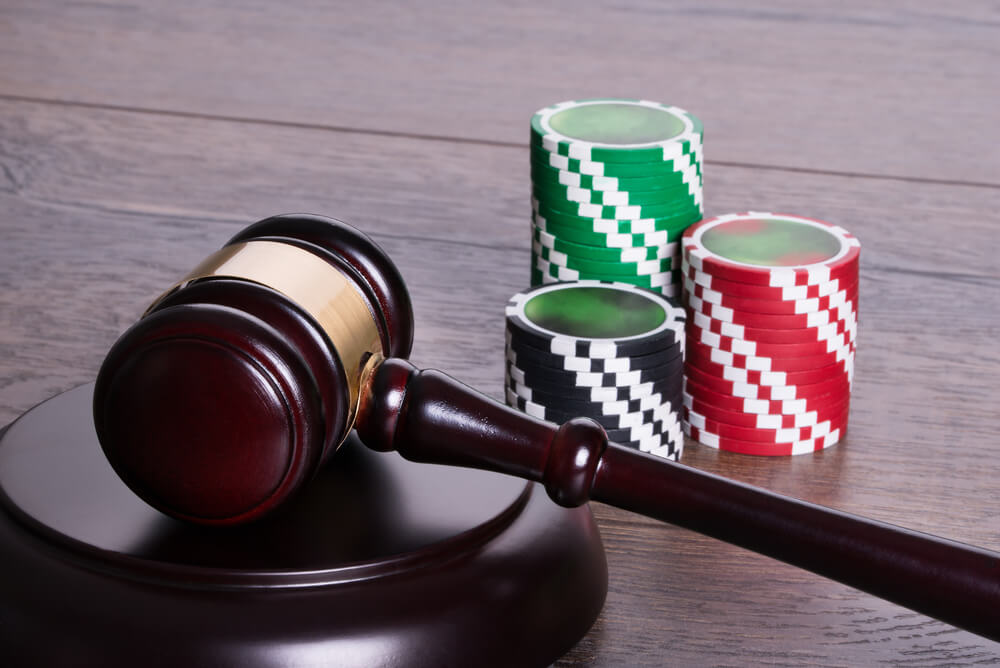 Is Play Alberta Legit? An Insider's Look and Analysis
In the ever-expanding world of online gaming, players often find themselves questioning the legitimacy of various platforms. One such platform that has gained significant attention in recent times is Play Alberta. GuruCasinoBonus is on duty to provide an in-depth analysis of Play Alberta's legitimacy in this blog post, covering topics such as games and offerings, licenses and regulations, the social aspect of Play Aberta and many more. We hope that you are ready for this journey, so let's start with it right now without wasting any time:
An Overview of Play Alberta Games and Offerings
For those who have never heard about Play Alberta, it is an online gambling platform operated by the Alberta Gaming, Liquor, and Cannabis Commission (AGLC) in the Canadian province of Alberta. It offers a diverse range of games that include different gaming preferences. From slots and table games to live dealer options and sports betting, there is something for everyone on this platform. Here's a closer look at the diverse gaming options available on the platform:
Casino Games: Play Alberta's casino section features a vast array of popular casino games, including slots, table games, and video poker. Players can enjoy an immersive experience with themed slots boasting stunning visuals and engaging gameplay, while classic table games such as blackjack, roulette, and baccarat provide a traditional casino atmosphere.
Live Dealer Games:

For those who seek the excitement of real-time interaction, Play Alberta offers live dealer games. These games feature professional dealers streaming live from studios, creating an authentic casino experience. Players can engage in real-time chat with dealers and other players, adding a social element to their gaming sessions.

Lottery Games: In addition to casino games, Play Alberta provides access to various lottery games, including Lotto 6/49, Lotto Max, and Daily Grand. These games offer players the chance to win life-changing jackpots while also contributing to the local economy.
Instant Win Games:

For players who prefer fast-paced gaming, Play Alberta offers a selection of instant win games, such as scratch tickets and Keno. These games provide quick results and the opportunity for instant gratification, appealing to players who enjoy a rapid gaming experience.

Sports Betting:

Sports enthusiasts can also indulge in sports betting on Play Alberta. The platform covers a wide range of sports and events, allowing players to place bets on their favorite teams and competitions. From football and hockey to basketball and tennis, there is an extensive selection of sports betting options to cater to every sports fan.
It's worth mentioning that this platform is regulated by the AGLC, which ensures that it adheres to strict guidelines and maintains the integrity of the gaming industry in Alberta. As a government-operated platform, revenue generated by Play Alberta goes back into the province, supporting community programs and initiatives.
Play Alberta Licenses and Regulations
The legitimacy of an online gaming platform can be determined by examining its licensing and regulatory compliance. Here, our experts created a list of licenses and regulations that govern Play Alberta, emphasizing its credibility and authority to all industry standards in Canada. 
1. Responsible Gaming
The AGLC enforces responsible gaming practices, promoting a safe and enjoyable gaming environment for all players. Play Alberta adheres to these responsible gaming principles by offering tools such as self-exclusion, deposit limits, and time-out periods, allowing players to manage their gaming activities and prevent potential gambling-related issues.
2. Privacy and Data Protection
Play Alberta is required to comply with the Personal Information Protection Act (PIPA) and other relevant data protection laws. The platform takes necessary measures to ensure that players' personal and financial information is safeguarded, maintaining a high level of privacy and security for all users.
3. Anti-Money Laundering and Combating the Financing of Terrorism (AML/CFT) Compliance
Play Alberta is obligated to comply with AML/CFT regulations, which aim to prevent the platform from being exploited for illegal activities. This compliance includes implementing strict Know Your Customer (KYC) procedures, monitoring transactions, and reporting any suspicious activities to the relevant authorities.
4. Audits and Accountability
As a government-operated platform, Play Alberta is subject to regular audits and reviews to ensure compliance with all regulatory requirements. This level of oversight ensures transparency and accountability, further bolstering the platform's legitimacy.
By using strict licensing and regulatory standards, Play Alberta demonstrates its commitment to providing a safe, secure, and fair gaming environment for all players. This compliance establishes the platform as a legitimate and trustworthy option for all Canadian players ready to place their bets in the best online casinos in Alberta.
Transparency and Fair Play: The Role of RNG in Play Alberta
Random Number Generators are algorithms used in online gaming platforms to generate random outcomes for games such as slots, table games, and lottery draws. RNGs ensure that each game's result is entirely random and unpredictable, providing a fair chance of winning for every player.
Play Alberta's RNG system is tested and certified by independent third-party auditors, ensuring the highest level of transparency and fair play for all players. This certification guarantees that the games available on the platform are not rigged and offer a genuine chance of winning to every player.
We must add that partnering with reputable game providers who are also required to comply with strict RNG standards is a main focus on Play Alberta too. By working with trustworthy providers, the platform guarantees that all games available on the site utilize certified RNG systems, ensuring a consistent level of fairness across the entire gaming catalog.
Customer Support: A Test of Play Alberta's Responsiveness
Play Alberta offers a variety of customer support channels, ensuring that players can find the help they need through their preferred method of communication. These channels include live chat, email, and telephone support, providing players with multiple options to address their concerns or questions.
The platform's customer support team is available at convenient hours to accommodate players from different time zones. This availability demonstrates Play Alberta's commitment to catering to a diverse player base and ensuring that help is readily accessible when needed.
Also, a crucial aspect of customer support is responsiveness. Play Alberta's support team is known for its prompt responses, ensuring that players receive timely assistance with their inquiries. This efficient response time contributes to a positive gaming experience and reinforces the platform's dedication to player satisfaction.
The representatives are well-trained and knowledgeable about the platform's games, policies, and procedures. This expertise allows them to provide accurate and helpful information to players, addressing concerns and resolving issues effectively.
The Impact of Play Alberta on the Local Economy
Play Alberta not only provides a safe and enjoyable gaming experience for players but also significantly contributes to the local economy. The revenue generated by Play Alberta is reinvested into the province. This revenue supports various community programs, initiatives, and public services, such as healthcare, education, and infrastructure development, benefiting all Albertans.
Play Alberta also helps in creating new jobs within the province by partnering with local game developers, service providers, and other industry professionals. This collaboration contributes to the growth of the local gaming industry and provides employment opportunities for Albertans.
We have to mention that Play Alberta often collaborates with local charities and non-profit organizations to support various causes and initiatives. This collaboration showcases the platform's dedication to giving back to the community and positively impacting the lives of Albertans.
The Social Side of Play Alberta: Building a Community of Gamers
Play Alberta goes beyond offering a wide range of gaming options by cultivating a sense of community among its players. In this section we will see the platform's social aspects and how they contribute to an engaging and enjoyable experience for all players in Alberta.
Social Interaction:

Play Alberta encourages social interaction by providing features such as live chat, forums, and leaderboards. These features allow players to connect with each other, share experiences, and engage in friendly competition, creating a vibrant and interactive gaming community.

Social Media Engagement:

Play Alberta maintains an active presence on various social media platforms, keeping players informed about the latest news, promotions, and events. By engaging with players through social media, the platform fosters a sense of connection and camaraderie among its users.

Local Events and Meetups:

Play Alberta occasionally hosts local events and meetups, offering players the opportunity to connect with fellow gamers and the platform's team members in person. These events help strengthen the sense of community among players and create lasting connections within the gaming community in Alberta.

Community Feedback:

Play Alberta values the input and feedback of its players, actively seeking their opinions and suggestions to improve the platform. By incorporating player feedback and engaging in open dialogue, the platform demonstrates its commitment to creating a user-focused gaming experience that caters to the needs and preferences of its community.
As a result of Play Alberta's commitment to foster a sense of community and encourage social interaction among its players, all players in the province benefit from a better gaming experience. With a focus on building a connected and engaged community of gamers, the platform is able to establish a reputation for being a trustworthy and enjoyable gaming platform, just as GuruCasinoBonus for all slot games and guides for casino games.
FAQs
1. What is the minimum deposit for Play Alberta? 
The minimum deposit for Play Alberta may vary depending on the payment method used. Typically, online platforms require a minimum deposit of $10 or $20. Please check Play Alberta's official website or contact their customer support for the most up-to-date information on minimum deposits.
2. How do I withdraw money from Play Alberta?
To withdraw money from Play Alberta, you will need to log in to your account and navigate to the "Cashier" or "Banking" section. From there, you can select the "Withdraw" option and choose your preferred withdrawal method. Follow the on-screen instructions to complete the withdrawal process. 
3. What is the maximum payout at Play Alberta?
The maximum payout for Play Alberta may depend on the specific game, as well as the platform's overall withdrawal limits. Some games may have individual jackpot limits, while the platform may also impose daily, weekly, or monthly withdrawal limits.
4. Who is Alberta owned by?
Play Alberta is owned and operated by the Alberta Gaming, Liquor, and Cannabis Commission (AGLC), a government agency responsible for regulating the gaming, liquor, and cannabis industries in the province of Alberta.
5. How long does Play Alberta withdrawal take?
The withdrawal time for Play Alberta can vary depending on the chosen withdrawal method. E-wallet withdrawals are typically the fastest, taking up to 24 hours, while bank transfers and credit/debit card withdrawals can take several business days. For the most accurate information on withdrawal processing times, consult Play Alberta's official website or contact their customer support.